Posted by Starwest Botanicals on 07-16-2022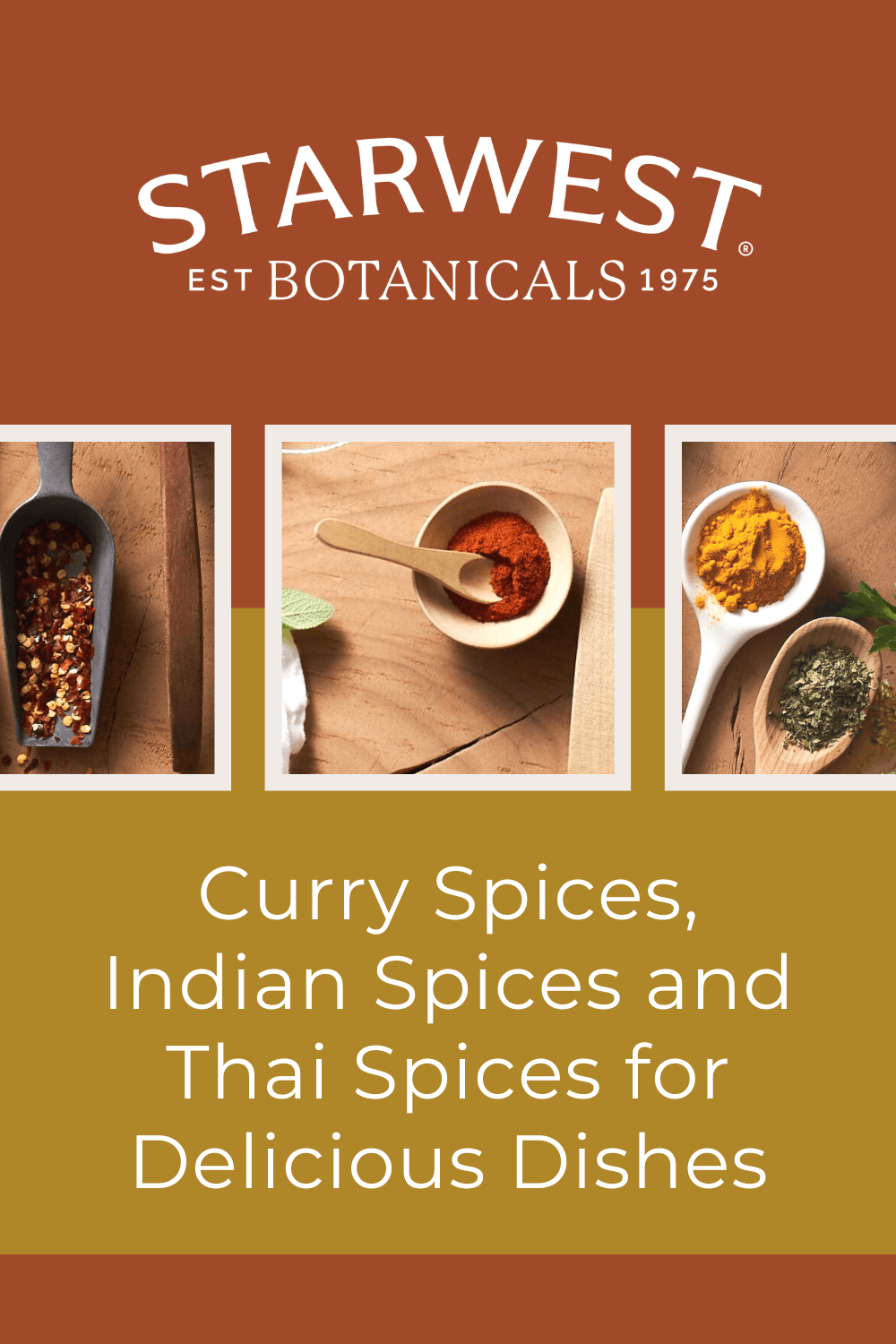 Curries are traditionally spicy vegetable dishes found in many regions in Asia and India, although some dishes may also include tofu or meats. The word "curry" can also refer to a sauce that is used to spice up vegetable or meat dishes. Curry spices are a spice blend that varies a bit by region, but often includes a base of fenugreek, turmeric, cumin and coriander, and may also include ginger, black pepper, garlic, red pepper, fennel seed, nutmeg, cinnamon, mace, clove, cardamom, mustard seed and clove. You can purchase premixed curry spice blends, or you can buy individual spices and mix your own custom blends.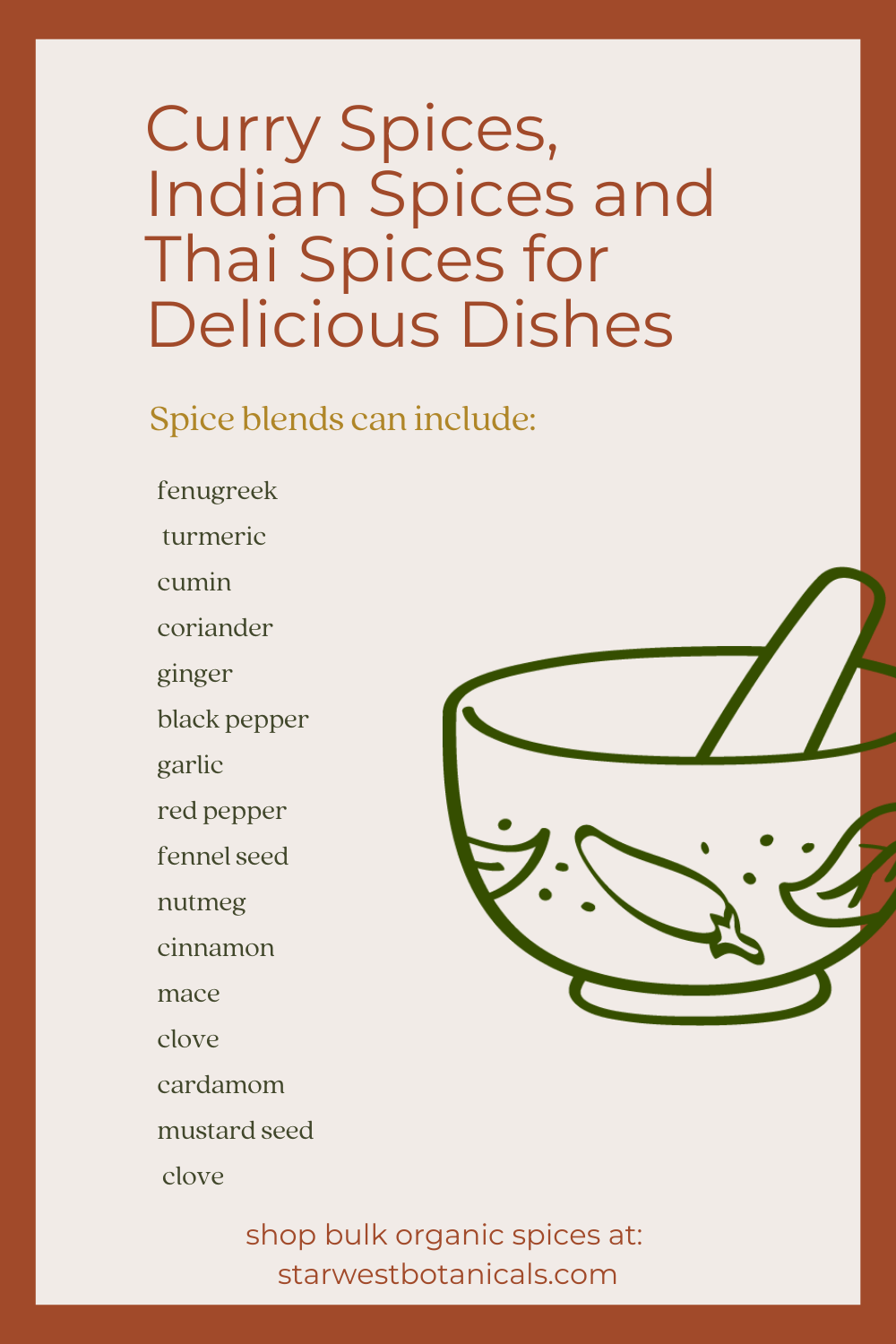 How to Make your own Biryani:
One dish that features curry Indian spices is called biryani. It features vegetables and rice in a wonderful spicy sauce, and chicken can be added to it if you wish. After placing some butter in a saucepan, you can add some Indian spices such as turmeric, cumin, coriander, cardamom and cinnamon to the pan over low heat and toast the spices for a couple of minutes, being careful not to let the pan get too hot because they can burn easily. After, stir in the rice and toast it for a minute, then add water and boil, cooking the seasoned rice. As the rice cooks, in another skillet melt butter, and saute onion, garlic and ginger, to which you will add raisins, almonds, and more coriander, cumin and cardamom, all the while stirring. To this mixture, add your vegetables. You can include your favorites, but some that work well in this dish are new potatoes, green beans, carrots and cauliflower or broccoli. Add a bit of water to the vegetables, raise the heat and cook them with the lid on the pot and then removing the lid to reduce the water, until the vegetables are tender. To finish, simply add the seasoned rice to the seasoned vegetables and mix together.
Thai spices are used for flavoring a variety of dishes from this exciting cuisine. Commonly used flavoring sauces and spices include soy sauce, hoisin sauce, hot sauce, peanut butter and cumin, coriander, cardamom, galangal, lemon grass, dried red chili peppers, garlic, cloves, mace, nutmeg, black pepper and bay leaves. These Thai spices can be used to flavor sauces that will go over seafood, noodles, tofu or chicken.
Find a variety of the finest, quality spice online at Starwest Botanicals, including Thai spices, Indian spices and curry spices for all of your exotic culinary delights.