Posted by Starwest Botanicals on 08-10-2022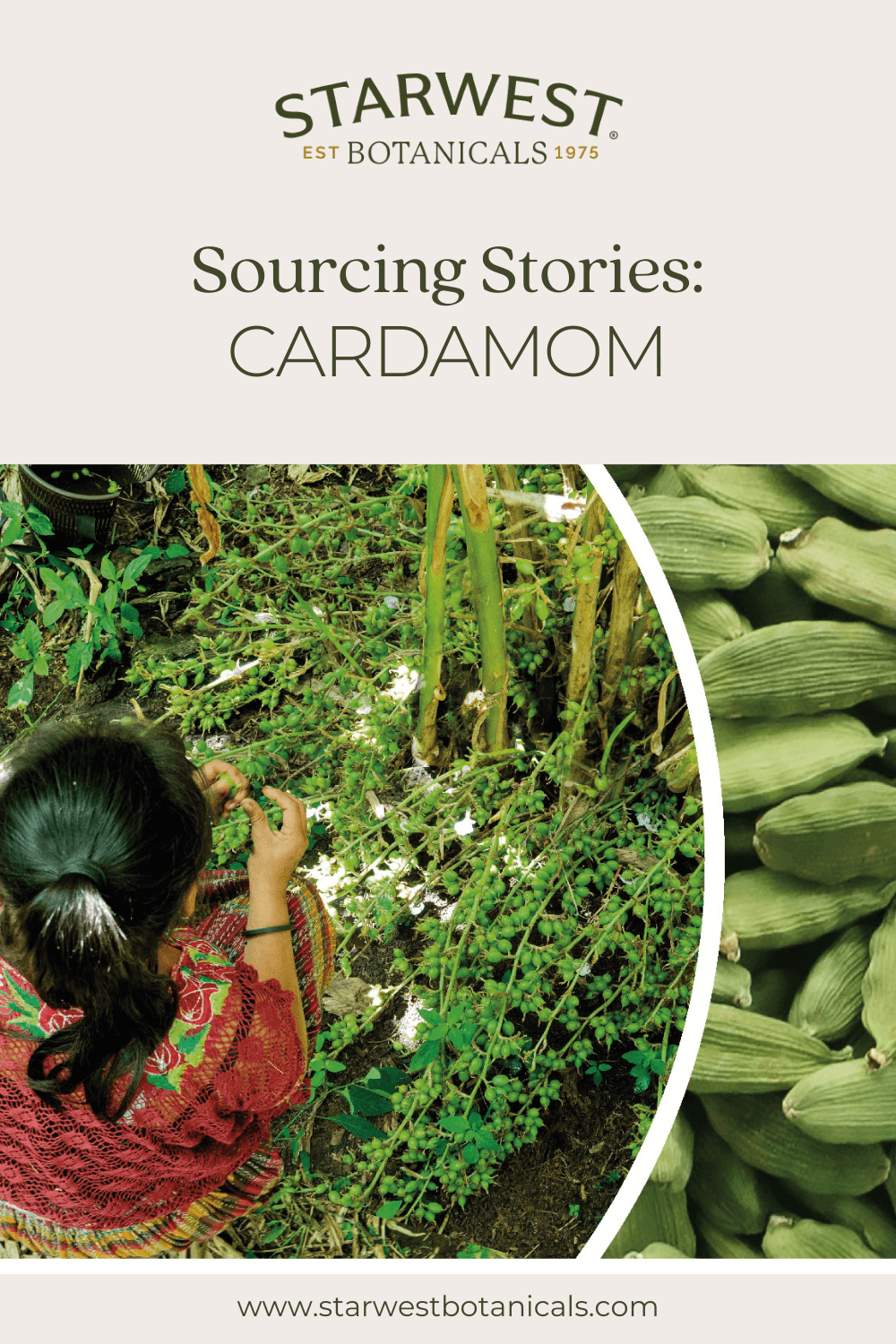 While we may not always grab Cardamom first from our cabinet, culinarians and health professionals alike know that it's one the wellness world's best kept secrets.
The ayurvedic nature of cardamom has been utilized for centuries. The powerful essential oils found in the cardamom seed have been recommended to combat indigestion and to stimulate the mind.* So, adding a hint to your banana bread or your go-to curry can take an average recipe to the next level (not to mention the incredible health benefits).
Similarly, our sourcing partners are not who you typically think of when growing this botanical. While their peers plant and harvest coffee beans, these Guatemalan farmers have found cardamom as a way to not only diversify crops but also to adjust to climate changes in their countryside.
FEDECOVERA
Native from Southern India, Cardamom was introduced in Guatemala between 1910 and 1912. The region of Verapaces at North of Guatemala became the first cardamom producing area with thousands of hectares of plantations that are called Green Gold. Thanks to a constant selection of the best plants and agricultural best practices, FEDECOVERA succeeds in producing some of the world's finest cardamom.
FEDECOVERA is a cooperative of farmer co-ops. This second level cooperative was founded 45 years ago with 4,000 coffee and cardamom producers. Today, FEDECOVERA is a collection of 35 cooperative partners and more than 120 groups of small producers gathering more than 50,000 producing families.
Leveraging resources and training farmers in the newest agricultural practices is just part of the work this cooperative does for its members. Professional record keeping, budgeting and business education classes are offered to ensure farmers have the business acumen and knowledge to thrive.
Member cooperatives are thriving and finding opportunities to bring more than just farming to their communities. In the city of Coban, members of the cooperative decided to create their own Touristic Tour, named the Chicoj Coffee Tour, and well-known in the area. The Tour offers a 3-hours- visit to tourists, students, associations coming from Guatemala and abroad. While in Santa Maria, anticipating population growth, the cooperative purchased land that will allow the community to feed residents and to develop its own business, producing more and diversifying its incomes.
*This statement has not been evaluated by the Food and Drug Administration. This is not intended to diagnose, treat, cure, or prevent any disease. For educational purposes only.