Posted by Starwest Botanicals on 08-10-2022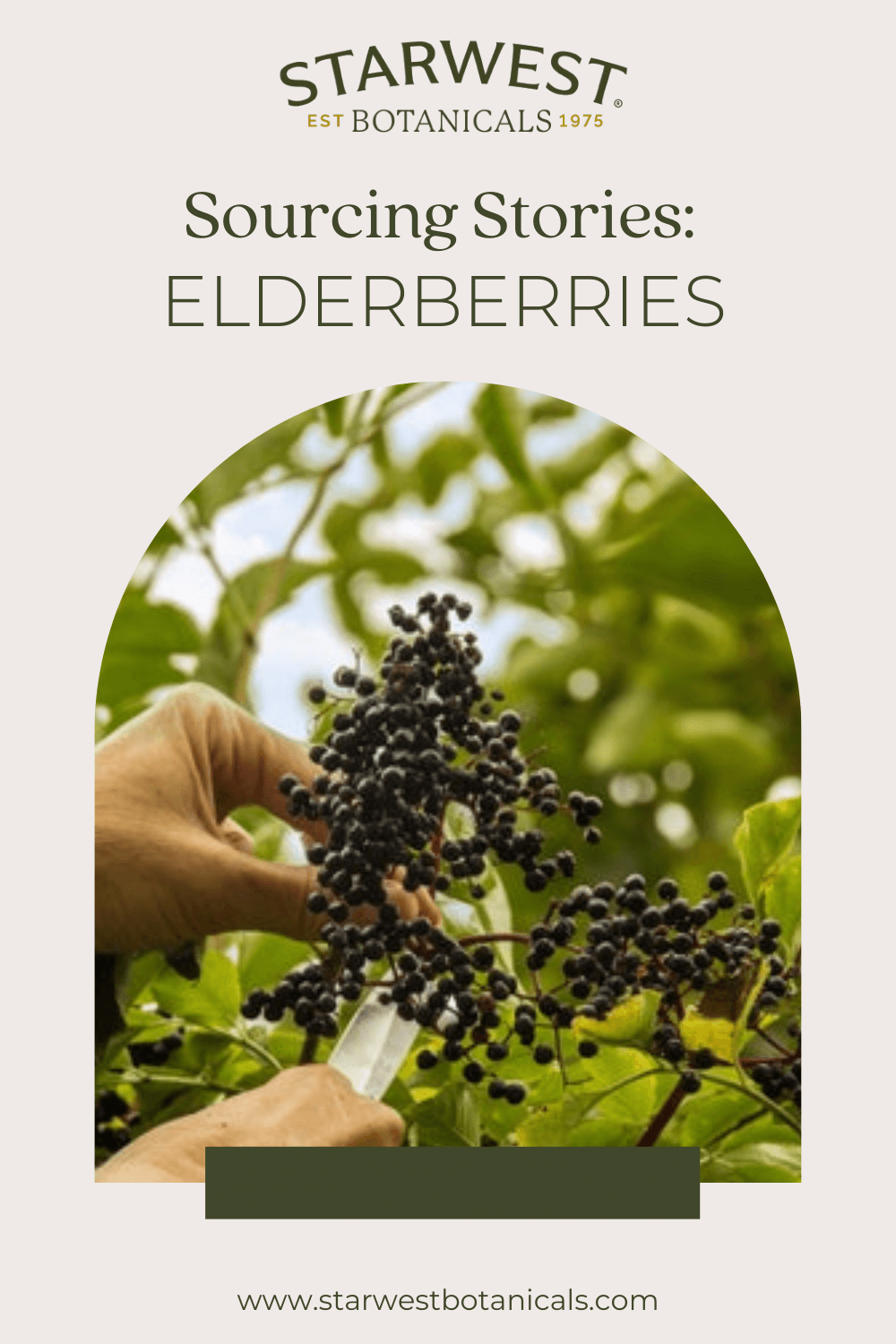 Sambucus tree, elderberries contain natural substances called flavonoids that have been reported to help fight inflammation and boost the immune system.* High in fiber, elderberries also have nutritional benefits including Vitamin A, potassium and Vitamin C. However, it's not recommended to eat elderberries raw. Elderberry lozenges, supplements and syrups are the most common ways to get the benefits of these small but mighty berries.
But, like most of the products available at Starwest, elderberries do more than taste great and help us stay well. Elderberries sourced from our partners in Bulgaria also give meaningful work to farmers and collectors across the region.
Grown and harvested at peak flavor, Bulgarian grown elderberries are offered in both wildcrafted and organic options at Starwest. Wildcrafted elderberries grow throughout the mountainside of Bulgaria. Working with a network of small collectors from across the region, wildcrafted elderberries are harvested, cleaned, optically color-sorted and steam sterilized to ensure the absolute best quality.
As a leading Bulgarian producer of tea, herbs, nutritional supplements, our partner holds International Organization for Standardization (ISO), USDA Organic and Kosher certifications.
*This statement has not been evaluated by the Food and Drug Administration. This is not intended to diagnose, treat, cure, or prevent any disease. For educational purposes only.