Posted by Starwest Botanicals on 08-10-2022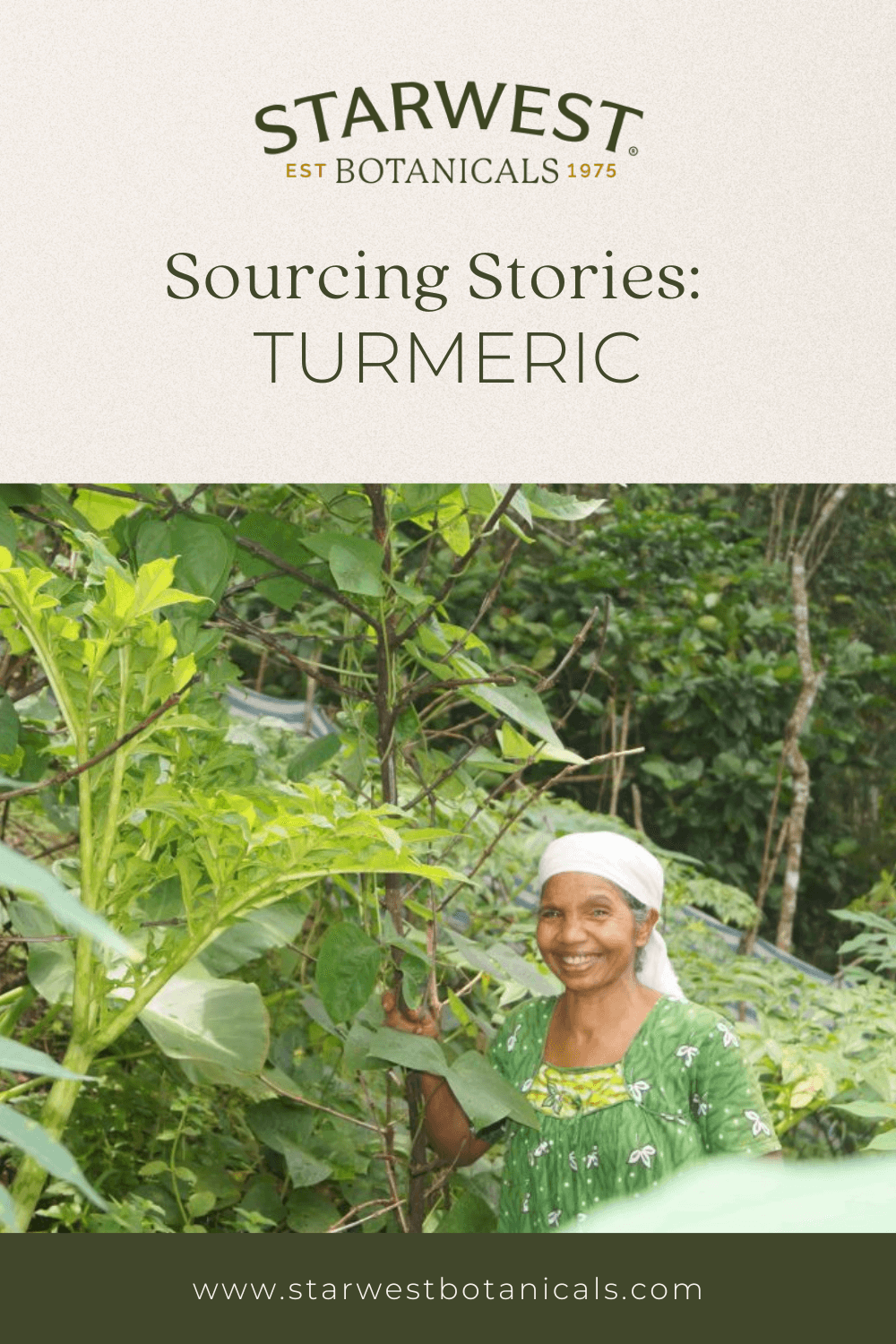 While it may seem like turmeric has suddenly become all the rage in wellness communities here in the U.S., the use of turmeric dates back nearly 4000 years to the Vedic culture in this part of India. Celebrated for both its culinary and wellness benefits, turmeric is becoming known for its high curcumin levels making it a much needed addition to wellness practices.
Recent studies suggest that curcumin -- along with the other curcuminoids found in the botanical -- may also help to reduce inflammation and carry antioxidant properties in addition to giving turmeric its golden hue.* Adding turmeric to one's diet is one way to maximize the benefits of this powerful spice.
Deep in the mountains of Kerala, India is where we find the world's best turmeric and one of our newest sourcing partners - Peermade Development Society (PDS). These curcumin rich rhizomes grow below the surface of the ground allowing for long fingers to develop. Fingers are harvested, dried, cleaned, and sold whole or ground into the spice we know and love.
PDS
PDS is a non-governmental organization engaged in the sustainable development of marginal and small farmers in India. For more than 40 years, PDS has been working to build resilient farming communities and bring economic self-sufficiency to families.
Today, PDS works directly with more than 2,000 small scale farmers in the Western Ghats region of India to help them achieve organic certifications and maintain their land using the most effective and sustainable methods. Training and education are at the heart of PDS's work allowing small family farms to flourish with spices like black pepper, ginger, cloves, and turmeric all growing side by side, organically. All materials from PDS are traceable back to the field level.
Turmeric rhizomes (the underground stems) are collected from the farmers by PDS and taken to a central location for washing, boiling, polishing, slicing, drying, steam sterilization and milling. All value add activities are done at origin to return as much profit as possible to the local farmers.
In addition to their commitment to organic spices and teas, PDS works in communities to help with micro-lending, sustainability, biotech and other social projects that allow residents to diversify economically and to ensure that their land will remain fertile for years to come.
*This statement has not been evaluated by the Food and Drug Administration. This is not intended to diagnose, treat, cure, or prevent any disease. For educational purposes only.
SOURCES