Posted by Starwest Botanicals on 07-11-2022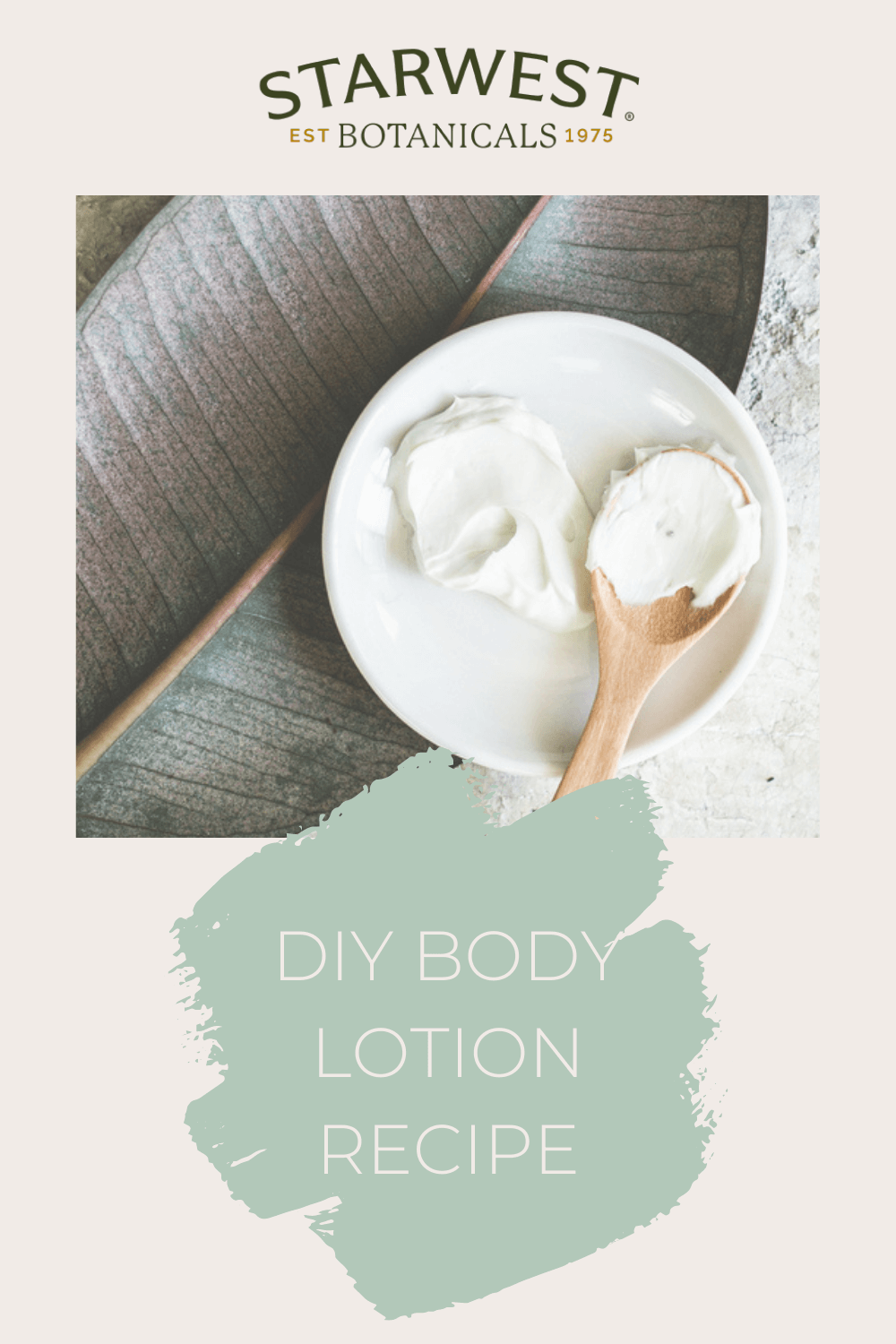 This is a great basic starter lotion, feel free to experiment with scent/oil combinations. One that we like is: coconut/vanilla.
1 cup of aloe vera gel
1 teaspoon of lanolin oil
4 teaspoon of pure vitamin E oil
1/3 cup of coconut oil
1/4 ounce of beeswax
3/4 cup of almond oil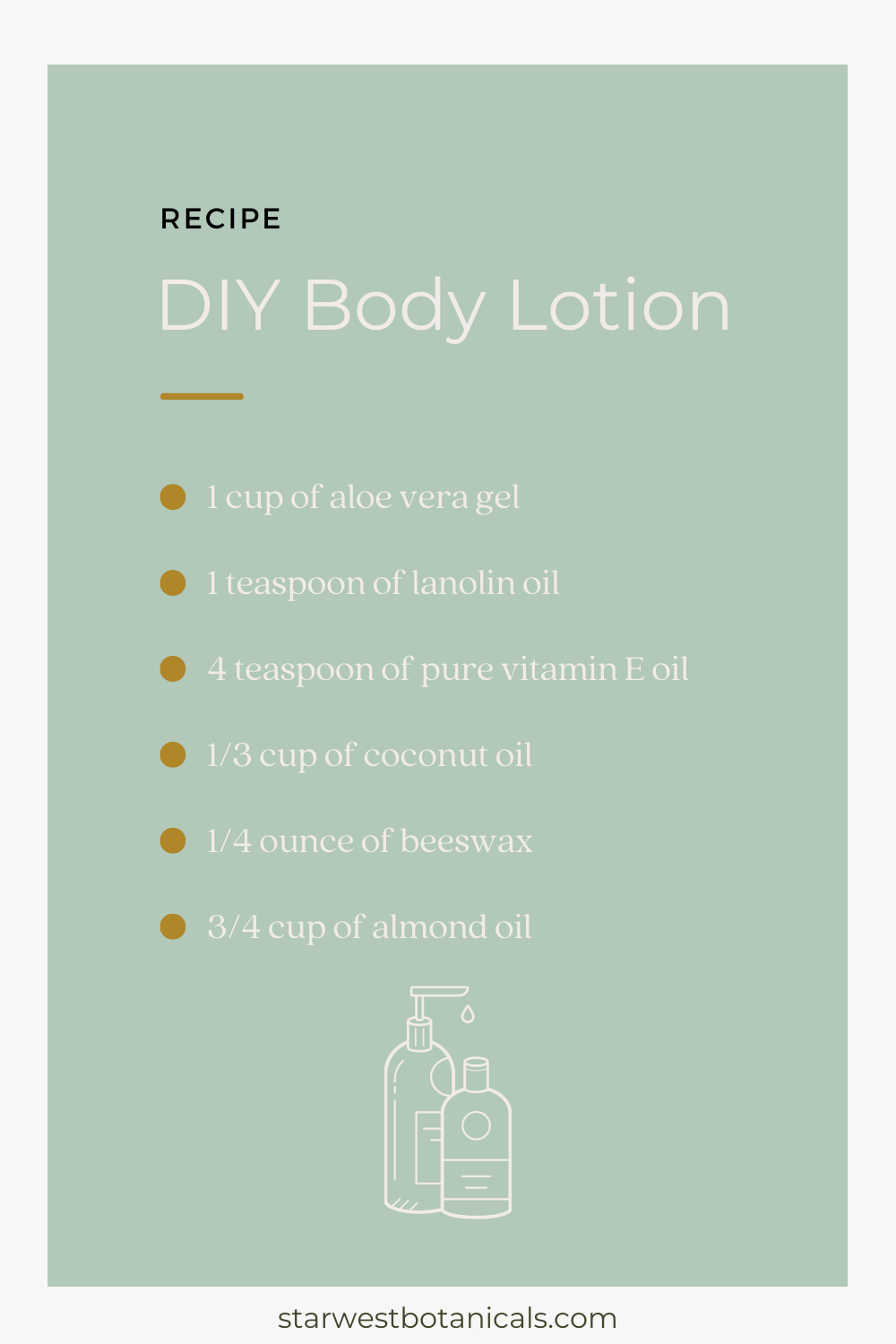 Up to 1 and 1/2 teaspoons of the essential oil or fragance oil of your choice. You may consider using more than 1 and 1/2 teaspoons to prolong scent.
Place aloe vera gel, lanolin and vitamin E oil in a metal bowl. Place a pan on low heat and add the coconut oil and beeswax. Continue to heat on low until they are fully melted.
Once the coconut/beeswax mix is melted, stir in almond oil. Next pour the melted oils into the metal bowl while using a whisk to mix them into the aloe, lanolin and vitamin e. Make sure to keep whisking the whole time. Now, pour the oils in a thin stream. As the oils are blended the cream will turn white. Once it thickens just a little, stop whisking and add the essential oils. Mix until everything is blended well and then transfer to bottles or jars for storage. It is a good idea to let the lotion cool before you seal the lids and store it.