Posted by Starwest Botanicals on 07-11-2022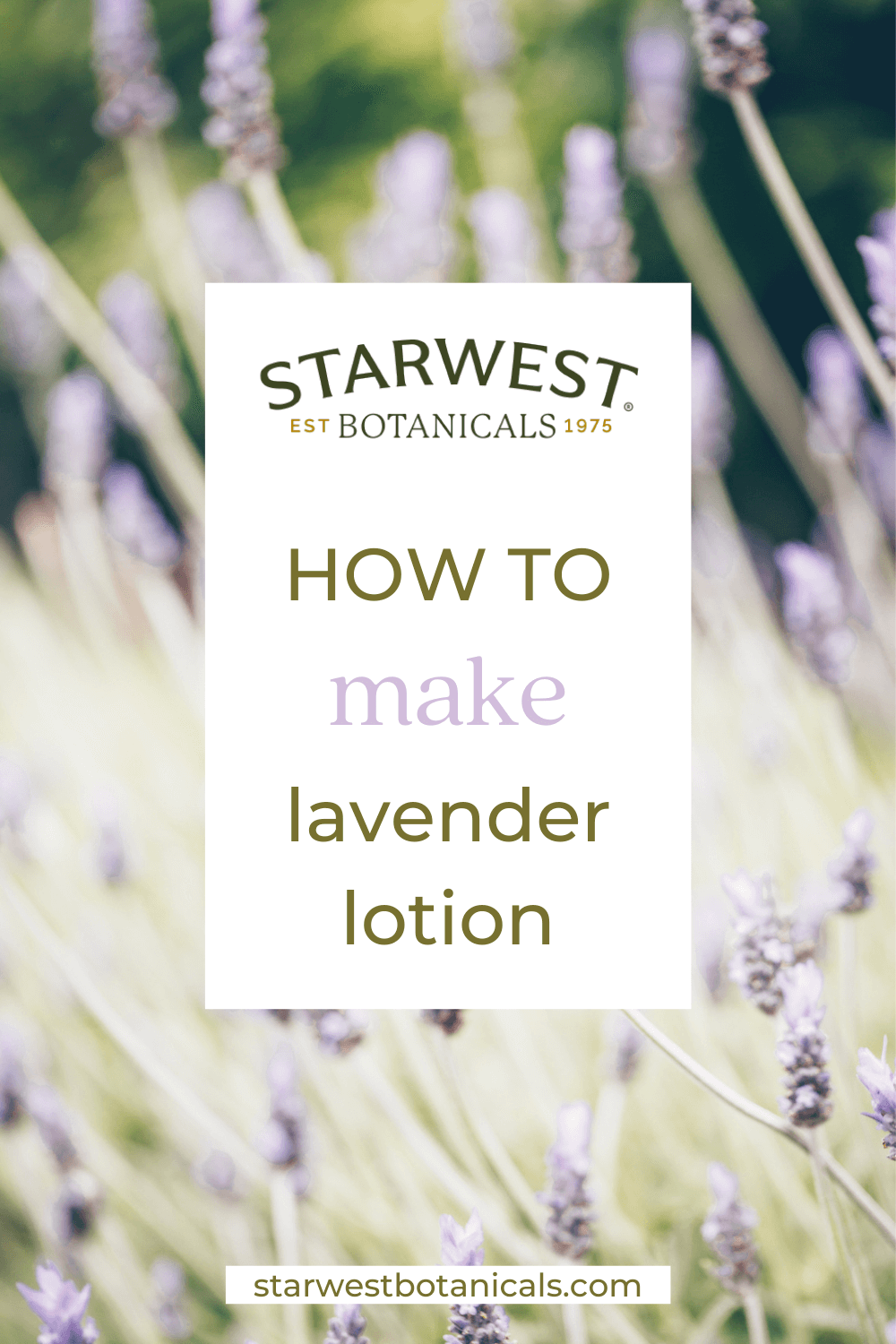 This is a rather simple recipe to make a nice soothing lavender lotion from scratch, which you can then store in a cool dry place or in the refrigerator for longer storage. It has a mild scent and is great for moisturizing your skin.
INGREDIENTS:
1/2 cup olive oil
1/2 cup jojoba oil
1/2 oz cocoa butter
1/2 oz bees' wax
1/2 cup shea butter
4 to 5 drops lavender oil
1/4-1/3 cups rose water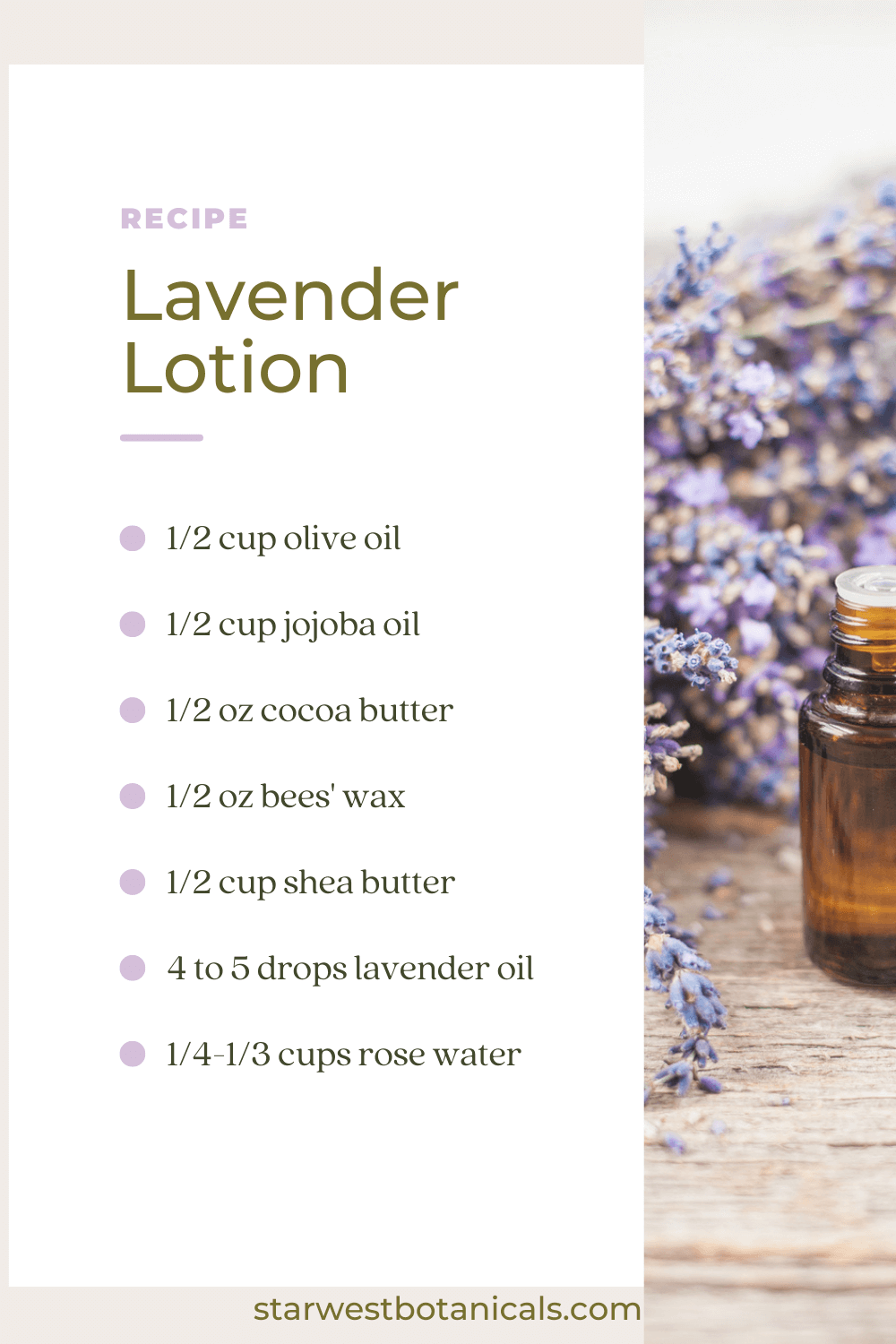 To make this lotion you want to place a pan on low heat, then add the olive oil, jojoba oil, plus the cocoa butter and bees' wax. Once the mixture has melted, you can stir in the shea butter, lavender oil and rose water. Mix the whole thing very well and then pour into jars for storage.
If you would like a slightly thicker/thinner lotion, you can use more or less bees wax. Just make sure to use caution in the amount you do or don't use.