Posted by Starwest Botanicals on 08-10-2022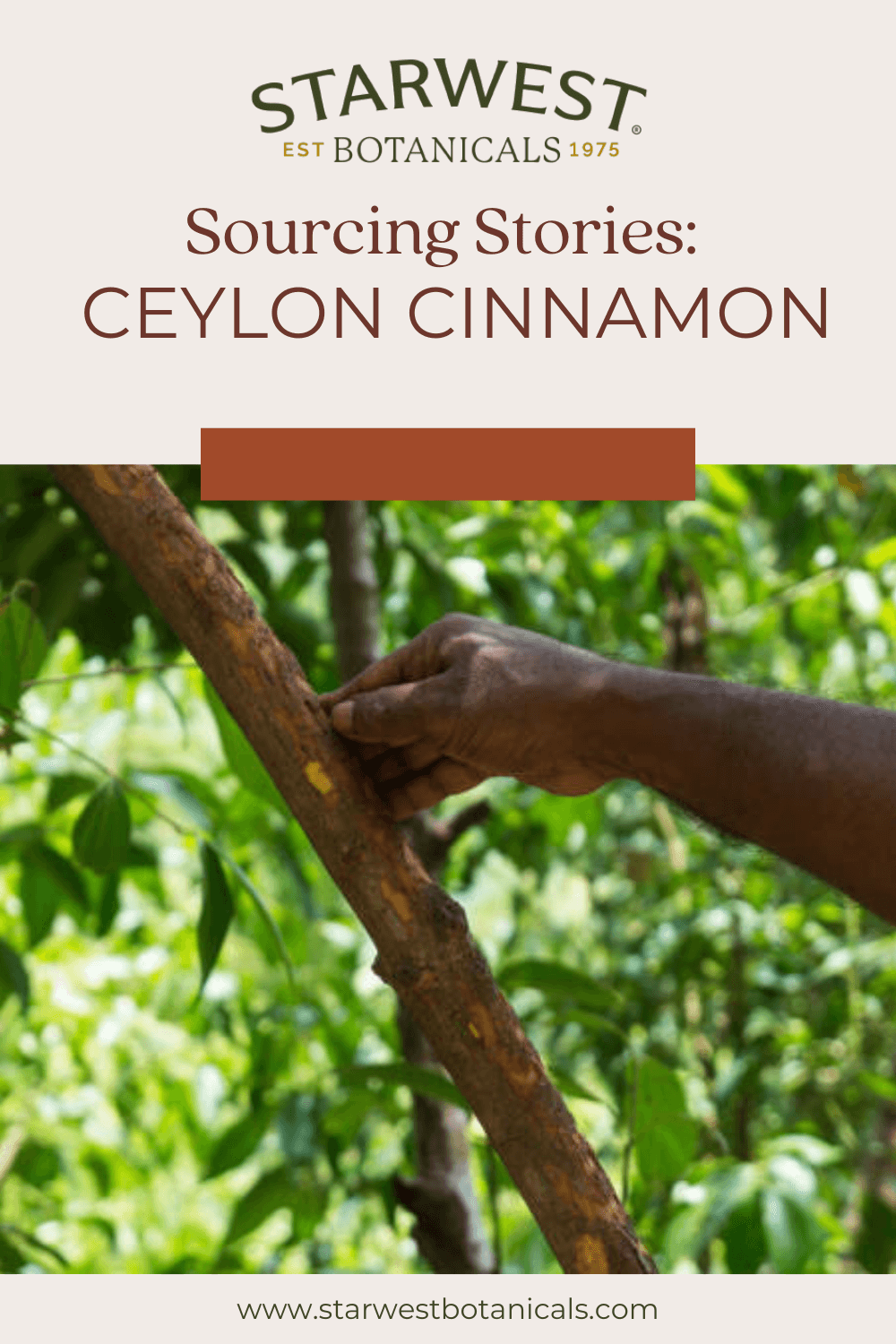 Cinnamon is one spice that we hardly think twice about including in our pantry. It is a must have; a trusty standby; the go to spice when the holidays come around. But did you know there are two types of cinnamon in the market today - Ceylon and Cassia. Although both of these cinnamons come from the inner bark of the Cinnamomum tree and have the same active ingredients, the potency and origin differ greatly.
Native to Sri Lanka and often referred to as "Ceylon" or true cinnamon at retail, its name is a relic of the colonial times in Sri Lankan history. Though Cassia is most commonly found on grocery store shelves, Ceylon has increased in popularity in the last few years. Ceylon cinnamon's active ingredient - cinnamaldehyde - has been reported to have numerous positive effects on overall body health and wellness.*
The rainforest and jungles in the center of the island country are where the spice industry thrives and where Starwest Botanicals sources its Ceylon cinnamon from partners Small Organic Farmers' Association (SOFA).
SOFA
SOFA is leading the country in its organic farming methods and its focus on the sustainability and protection of the environment. Using fair trade principles, SOFA gives back and enhances the living standard of the small farmers and the poor in its community.
Approximately 1200 SOFA members in the Matale and Galle regions of Sri Lanka produce organic and biodynamic spices as part of the association. Black pepper, clove, nutmeg, cardamom, ginger and of course, cinnamon grow well in the area's rich soil.
Members are taught to practice a mixed cropping system with cash crops, shade trees, repellent crops, and medicinal herbs. Maintaining this biodiversity creates the ideal environment for more fauna diversity which is helpful to natural pest management allowing some of the world's best cinnamon to grow and be harvested from the region.
In addition to improving farming methods with training and education, the association has invested in drinking water projects, pre-schools, education programs, roads construction, and community centers to improve the lives of all residents.
*This statement has not been evaluated by the Food and Drug Administration. This is not intended to diagnose, treat, cure, or prevent any disease. For educational purposes only.